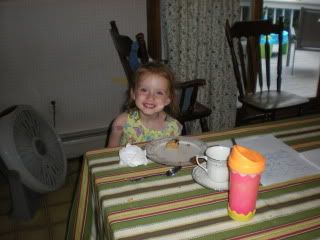 Yesterday I hosted an Afternoon Tea for our church ladies! :-) I thought you might enjoy hearing about it, and seeing some pictures! :-)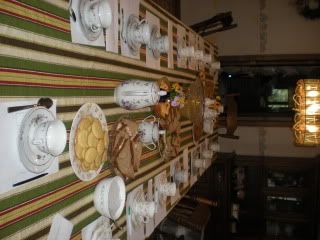 This was our table! :-) We used three different tea sets, complete with dish, saucer, and tea cup, which I simply stacked on top of each other at people's places. When it came time to begin, people just lifted the tea cup and saucer off their plates. It looked elegant, and didn't clutter things too much. :-)
Here are a couple more pictures of the table -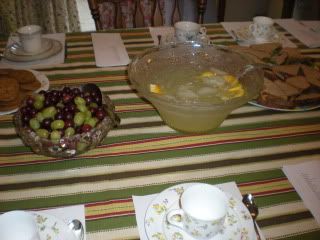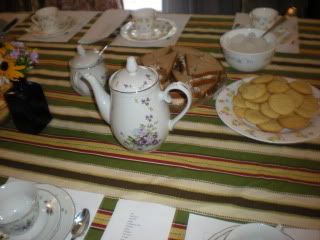 Our wonderful guests all looked so lovely in their tea party clothes! :-)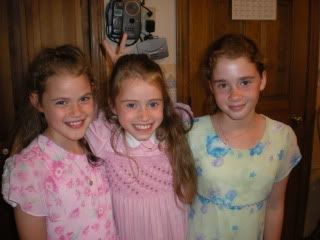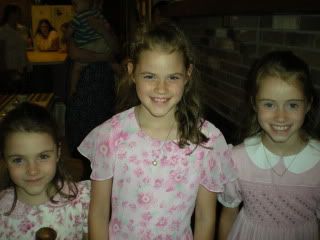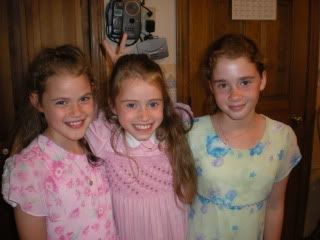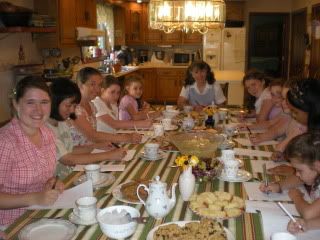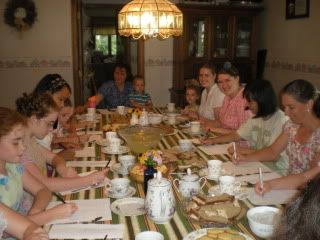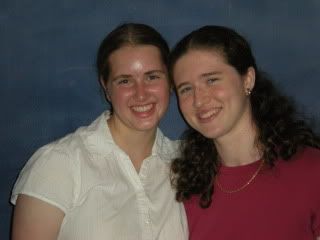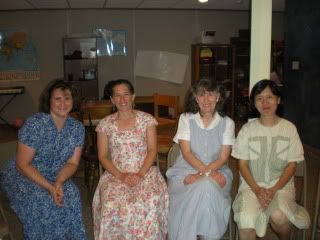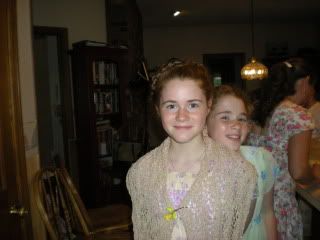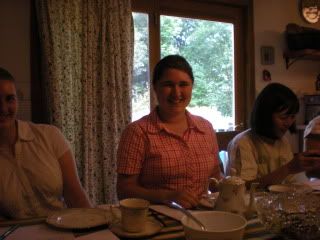 This is me at the Tea Party. :-)
What we had to eat -
For sandwiches we had Egg salad, and chicken salad. Peanut butter and jelly, which I made some with Apricot, and also some with our homemade Strawberry! :-) And Turkey, made with lettuce, and American cheese, and some with mustard and some with mayonnaise, (and some just plain).
We had Scottish Oat Scones, with raisins! :-) Sugar cookies, Ginger Snaps, and Lemon Bread (which I think was the best part! ;-)).
We also had a bowl of Gala apple slices and a bowl of read and green grapes! :-)
To drink -
We had Peach and Regular Sun Ice Tea! :-)
For sun tea you simply put the tea bags in room temperature water, and place in the sun for a full day. (If you remember too late, you can put some hot water to help it along! ;-)). To make it iced we simply placed bowls of ice on the table, and put the room temperate in the tea pots (since it was too hot for hot tea), and let people ice it themselves. :-)
We also had lemonade, which I cheated with and bought the frozen lemonade from the store, however, I did buy lemons to squeeze into it to make it better!! :-) I also had my sister (who made it) slice lemon's to float in it with the ice to make it look lovely! :-)
What we did -
Before the tea party began, after everyone sat down I read Psalm 100 aloud to everyone, and then my Mom asked the blessing.
For games during the party we played Tea Party Bingo, as explained in in my Spring Tea Party Part Two post. :-) http://teatimewithamy.blogspot.com/2009/07/spring-tea-party-part-two-party-games.html
After the Tea Party we played Change Seats, which is also suggested in that post. However, instead of saying "Do you love your neighbor" we said "Do you like your neighbor's seat better", which made it more comfortable! :-)
Even the mother's played, and everyone enjoyed it. (We had ages three and up playing, and everyone was able to do it. :-) The three-year-old had lots of fun, and was so cute! :-)).
As a finishing touch, my friend showed us a little film she had made, which she did a lovely job on! :-)
Well, I hope you have enjoyed hearing about our church's tea party!
God bless!